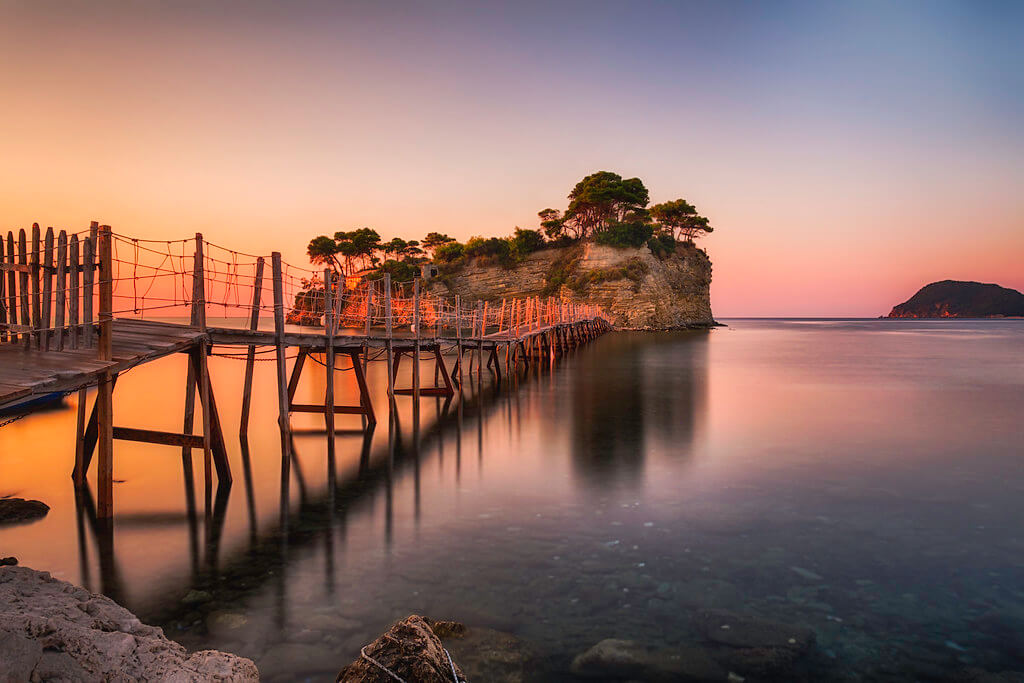 The island Cameo island (Agios Sostis) is a little diamond in the Ionian Sea and has a beautiful beach with crystal clear water.
Cameo island is a small island off the shore of Laganas beach on the island of Zakynthos. In daytime it is a tranquil area to enjoy a swim and a drink away from all the hustle/bustle of mass tourists. White curtains flow in the wind, it's a beautiful sight. The small beach area has a pleasant atmosphere that will help you unwind and recharge your batteries.
It's a simple but beautiful setting where you can relax with the sand between your toes and the waves lapping at your feet.This tiny island is accessed by a pretty footbridge and pathway leading to the beach area.